Volunteering is an unselfish act that involves persons engagement in action or work in order to help other people or to contribute to the society and comunity. Its an act of kidness that helps a person to grow and feel fulfilled and satisfied. By doing such an act we are building a better and nicer world and we are making a great example for the others. Facing an unknown experience is a test for us all, we see how strong we are and how much can we involve in a short time.
There is a lot of volunteering opportunities beside ESC (European Solidarity Corps) in Europe. One of the privileges of living in this tehnology and developed world is the fact that we can get all neccesary informations just by sitting in our chair and searching throught the web.
We will list some of the possibilities here but bare in mind that the list goes on way longer.
1.EU Aid Volunteers
Millions of people around the world are affected by crises and natural disasters. The EU and its Member States is among the leading donors of humanitarian aid in the world.
Humanitarian assistance is provided to the people hit by man-made and natural disasters with particular attention to the most vulnerable victims.
Where crises erupt, the European Commission's Directorate for Humanitarian Aid and Civil Protection (ECHO) funds humanitarian aid to address the basic needs of affected populations and provides food, shelter, medicine or clean water. This support is a clear expression of the EU's solidarity with people in need around the world.
You can join those actions by becoming an EU Aid Volunteer! This programme offers EU citizens opportunities to contribute to humanitarian action. It is open to a variety of profiles, from newcomers to experienced humanitarian experts
2.UN Youth Volunteer
UN Youth Volunteers are a separate category of UN Volunteers recently created in response to the United Nations Secretary-General's call for greater engagement in volunteerism of history's largest generation of people under 30.
As a UN Youth Volunteer, you will help advance peace and sustainable development either in your own country or in another country around the globe. You will help people to lead healthier and safer lives and communities to be able to better address present and future challenges.
UN Youth Volunteer positions are wide ranging; you may work in human rights, climate change adaptation, primary health care, disaster management, peacebuilding, youth engagement or many other areas. You may work directly in a United Nations agency or be assigned to one of its partner organizations, a university or the government.
You can read more about it here.
3.International Work Camps
An international work camp is a group of international volunteers from different countries who work together around a community project aimed to help a local community with a project for generally 2 to 4 weeks. The camps are based on an educative and participative approach and are hosted by local communities and organisations such as peace organisations, environmental groups and community action groups.
The conditions vary according to the camp. Food and accommodation are usually provided, so you will need money only to cover your travel costs, the application fee to the sending organisation, and some pocket money. If you join an association, your social security will most probably be covered.
To find a working camp, you can check the list below:
4.Alliance of European Voluntary Service Organisations
The Alliance of European Voluntary Service Organisations is an International Non-Governmental Youth Organisation. It represents national voluntary service organisations that promote intercultural understanding, peace, democratic participation and equality, in the spirit of respect for universal human rights.
The Alliance, founded in 1982, is presently made up of 53 members from 31 countries in Europe, Asia and America. Each member organisation runs an annual programme of International Volunteer Projects in their own country and exchanges volunteers with each other following the Alliance Quality Charter. Every year an average of 12.000 young volunteers participate in more than 1.200 local community projects organised by member organisations.
5.AIESEC
AIESEC is a global platform for young people to develop their leadership potential through international internships and volunteer opportunities. Founded in 1948, AIESEC is a non-governmental, and not-for-profit organization entirely run by youth for youth.
The organisation spans 126 countries and territories and every aspect of AIESEC's operations are managed by students and recent graduates.
6.Workaway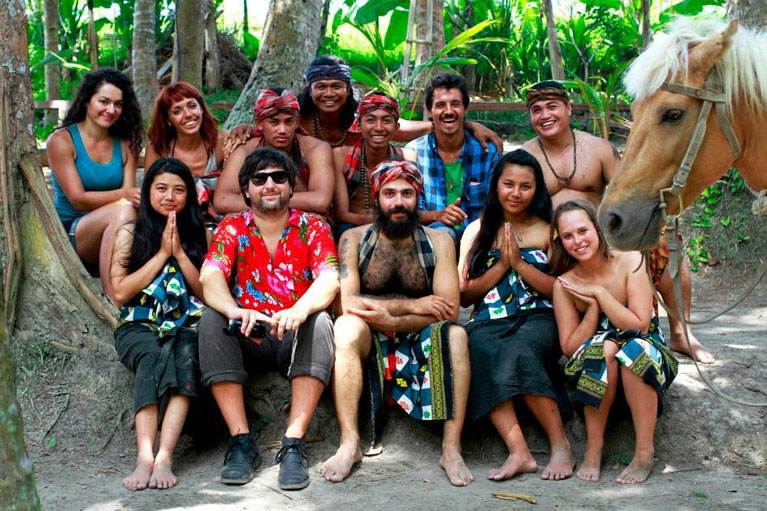 A workaway is a bit different volunteering program that mostly aims for travelers and backpackers. There are a lot of oportunities for volunteers in exchange for food and accomodation. You can stay with a family, help them on a farm, babysit, work in a field, zoo, hotel, what ever type of activity comes to your mind.
You can read more here.
Dont be afraid to get out of your comfort zone, the world is there just waiting to be explored.