International Women's Day is a global day celebrating the social, economic, cultural and political achievements of women. The day also marks a call to action for accelerating gender parity. Significant activity is witnessed worldwide as groups come together to celebrate women's achievements or rally for women's equality.
Marked annually on March 8th, International Women's Day (IWD) is one of the most important days of the year to:
celebrate women's achievements
raise awareness about women's equality
lobby for accelerated gender parity
fundraise for female-focused charities
International Women's Day is a time to reflect on progress made, to call for change and to celebrate acts of courage and determination by ordinary women, who have played an extraordinary role in the history of their countries and communities.
The world has made unprecedented advances, but no country has achieved gender equality.
Statement on International Women's Day – 8 March 2021. Theme: 'Women in leadership: Achieving an equal future in a COVID-19 world.'
This year's International Women's Day is like no other. As countries and communities start to slowly recover from a devastating pandemic, we have the chance to finally end the exclusion and marginalization of women and girls. But to do that, we need immediate action. Women must have the opportunity to play a full role in shaping the pivotal decisions being made right now as countries respond to and recover from the COVID-19 pandemic – choices that will affect the wellbeing of people and the planet for generations to come.
To do this, we must break down the deep-seated historic, cultural, and socio-economic barriers that prevent women from taking their seat at the decision-making table to make sure that resources and power are more equitably distributed. Across the world, women remain concentrated in the lowest paid jobs, many in extremely vulnerable forms of employment. Women are nearly twice as likely than men to lose their jobs during the COVID-19 crisis. The pandemic will dramatically increase the poverty rate for women and widen the gap between men and women who live in poverty. The United Nations Development Programme (UNDP) is working with countries across the globe to address these inequalities.
IWD 2021 campaign theme and marking: #ChooseToChallenge
A challenged world is an alert world. Individually, we're all responsible for our own thoughts and actions – all day, every day.
We can all choose to challenge and call out gender bias and inequality. We can all choose to seek out and celebrate women's achievements. Collectively, we can all help create an inclusive world.
From challenge comes change, so let's all choose to challenge.

---
So, hand up high to show you're in
---
Show your support and solidarity

Raise your hand high to show you're in and that you commit to choose to challenge and call out inequality.
Strike the Choose To Challenge pose and share on social media using #ChooseToChallenge #IWD2021 to encourage further people to commit to helping forge an inclusive world.

International Women's Day colors
Purple, green and white are the colors of International Women's Day. Purple signifies justice and dignity. Green symbolizes hope. White represents purity, albeit a controversial concept. The colors originated from the Women's Social and Political Union (WSPU) in the UK in 1908.

History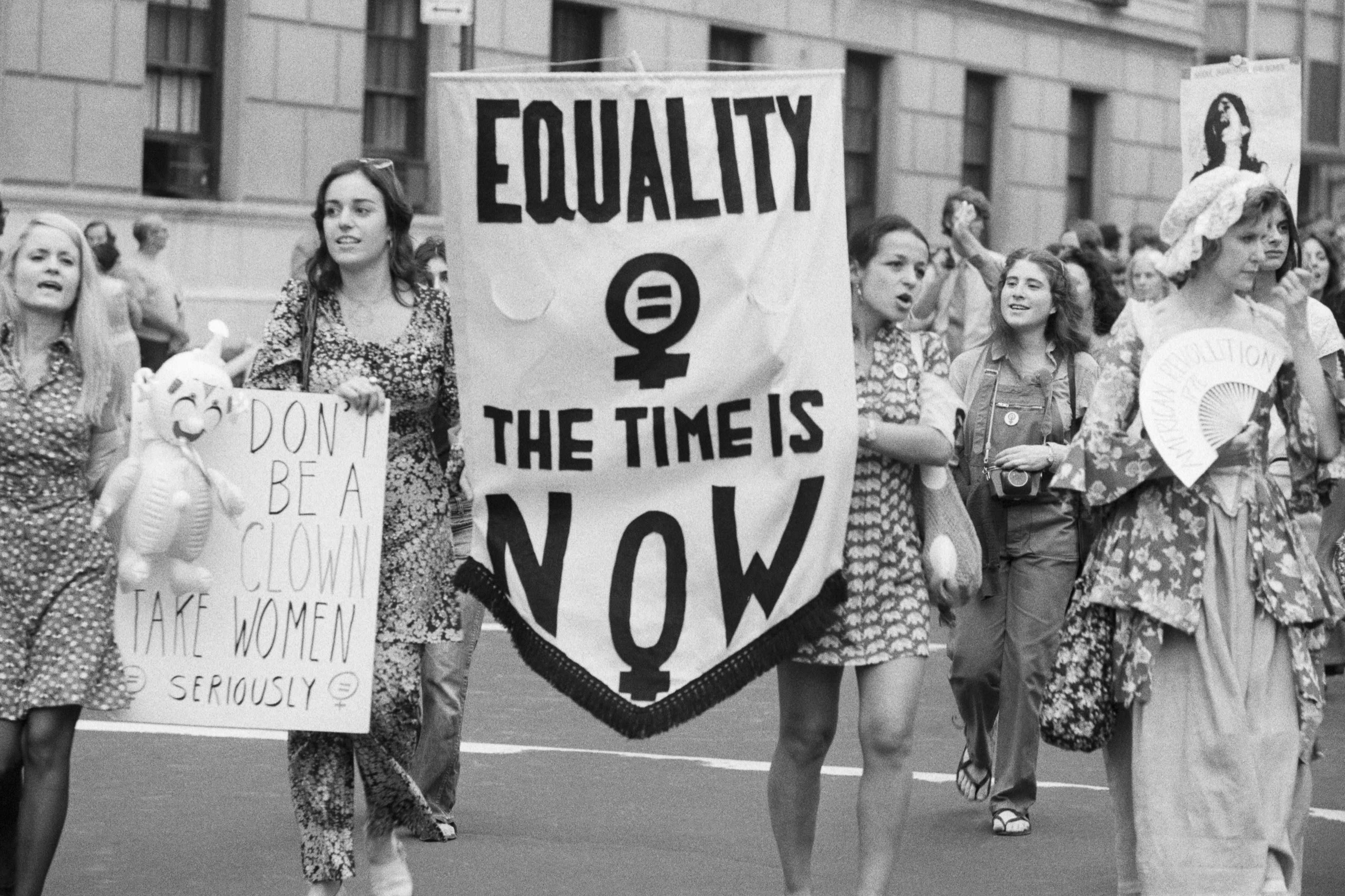 It was during 1908 that there was an ongoing critical debate amongst women regarding their oppression and inequality. The campaign for change started to become more vocal when 15,000 women marched through New York City demanding shorter hours, better pays as well as voting rights. In 1909, the first Women's Day was observed across United States. In 1910, International conference of working women was held in Copenhagen. That's where the idea was proposed by Clara Zetkin, a leader of the Women's Office for the Social Democratic Party in Germany. In 1911, International Women's Day was honoured for the first time in Austria, Denmark, Germany and Switzerland on 19 March. Between 1913 and 1914, women in Russia observed their first Women's Day on February 23. Later, it was decided that March 8 can the globally accepted day to celebrate IWD. International Women's Day was celebrated for the first time by the United Nations in 1975.
The actions of individuals are contributing the society. Woman are essential part of society and we should value them and treat them as equals. It on all of us to help to raise awareness about this issue, so choose to challenge because equality isn't voluntary its necessary.